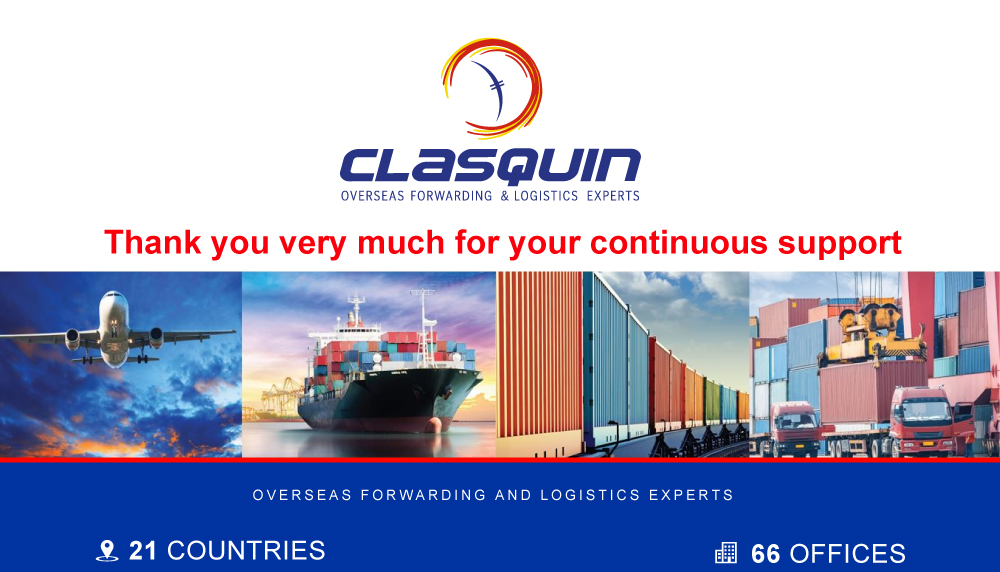 Dear client, dear partner,
All of us are facing an unprecedented situation that affects everyone worldwide and of course, our colleagues, clients and partners and especially in the Global Trade sector.
In these uncertain times, we feel being even closer to our employees & clients is essential to business relationships, despite the distance. It will be our guideline & priority in the months ahead.
CLASQUIN took strong measures in order to protect its people and follows the governments' recommendations worldwide since the beginning of the crisis. Besides protecting our people, our top priority is to ensure the continuity of services to our clients.
Measures were taken immediately in each country to respond, in the best possible way, to the day-to-day realities of our people, move to remote work in a secure and confidential environment, work with local authorities and continue to support the international supply chain of our clients, with the same commitment : close customer relationships, tailor-made offers, responsiveness & reliability.
Our Global Expert Team in ocean, air, rail, RO/RO, customs, logistics & consulting is following the daily evolution of the consequences on the operations; their mission is to provide regular updates and design solutions to help securing your worldwide supply chain.
Our worldwide Teams in operations, sales & management are committed to serve your business needs. Pls be in touch so that we can support even better.
Thank you very much for your continuous support.
 Take good care of yourself and your loved ones.
CLASQUIN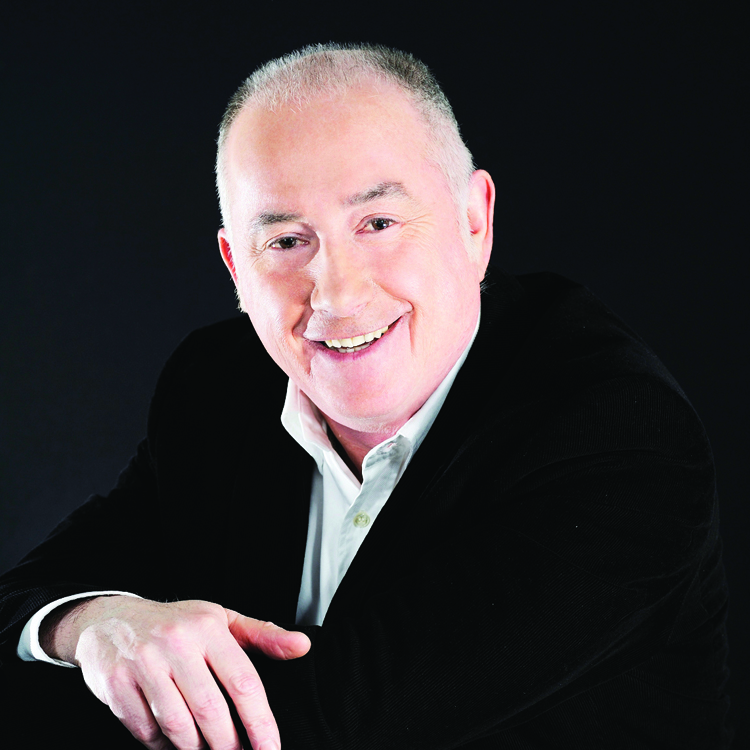 Yves REVOL
Executive Chairman
Clasquin
"With an integrated network of more than 66 offices and 980 employees worldwide (2018), we are the only French multinational mid-cap in the Freight Forwarding and Overseas Logistics sector.
This unique positioning enables us to offer comprehensive end-to-end solutions in the same way as the industry giants, with the quality of service of a mid-cap (close customer relationships, tailor-made offers, creativity, responsiveness).
Consequently, we offer a comprehensive service platform with high added value in Overseas Supply Chain Management: designing and steering tailored transport and logistics solutions as well as selecting and coordinating a network of partner subcontractors that is one of the most efficient worldwide.
Driven by a passion for our business and customer service, the expertise and enthusiasm of our teams, as well as our culture of winning and performance, we have been implementing our international deployment strategy since 1983. The trust of our customers has allowed us to establish presence in Europe, Asia, America, and more recently in Northwest and Sub-Saharan Africa.
It is for you, Dear Clients, that we will continue to expand our international network and our services with enthusiasm in the years to come".
Clients, Profit and Funly Yours,
Yves REVOL
Executive Chairman