Mit einem integrierten Netzwerk von mehr als 62 Niederlassungen und weltweit 800 Mitarbeitern (2018) sind wir   der einzige multinationale mittelständische Anbieter im Bereich überseeischer Speditions- und Logistiklösungen. Diese einzigartige Positionierung ermöglicht es uns, globale End-to-End-Lösungen anzubieten wie die Giganten der Branche mit der Servicequalität  eines mittelständischen Unternehmens (Kundennähe, maßgeschneiderte Angebote, Kreativität, Reaktionsfähigkeit).
Damit bieten wir ein Komplettpaket von Dienstleistungen mit hoher Wertschöpfung im Supply-Chain Overseas Management: die Konzipierung und Steuerung von "maßgeschneiderten" Transport- und Logistiklösungen sowie die Selektion und Koordination eines Netzwerks von Zulieferern, die zu den effizientesten am Markt zählen.
Angetrieben von der  Begeisterung für unser Geschäft und unseren Dienst am Kunden, von der Kompetenz und dem Enthusiasmus unserer Teams sowie von unserem Expansionsdrang und unserer Leistungsbereitschaft, bauen wir seit 1983 unser internationales Geschäft kontinuierlich aus. Dank des Vertrauens unserer Kunden konnten wir uns in Europa, Asien, Amerika und jüngst auch im Maghreb und in Zentral-Afrika etablieren .
Data sheet
Flotation date: 31 January 2006
Flotation price: €15.50
ISIN code: FR0004152882
Bloomberg code: ALCLA FP
Reuters code: ALCLA PA
ICB classification:

2000 Industries
2770 Industrial transport

Market: Euronext Growth
Rating: continuous
Capital at 31 December 2018: €4,612,802 divided into 2,306,401 shares with a par value of €2.00.
LEI: LEI 9695004FF6FA43KC4764
List of analysts: 

ODDO BHF – Person in charge of the study: Jérémy GARNIER
KEPLER CHEVREUX – Person in charge of the study: Baptiste DE LEUDEVILLE
MIDCAP PARTNERS – Person in charge of the study: Florent THY-TINE
CM-CIC Market Solutions – Person in charge of the study: Claire DERAY
PORTZAMPARC – Person in charge of the study: Nicolas DELMAS

Disclaimer: the analysts' notes on company's website are only those that CLASQUIN has permission to publish. These notes are reserved for professional investors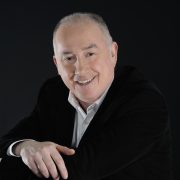 Yves REVOL
Chairman of the Board of Directors
After taking a master's degree in economics and gaining international experience at the CFAO Group, Yves REVOL joined CLASQUIN in 1977, where he held the positions of first Sales Representative, then Sales Director and later General Manager. He acquired CLASQUIN in 1982, becoming its CEO in 1983. Since 1 January 2019, he has been the Group's Executive Chairman.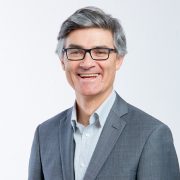 Hugues MORIN
Director and General Manager
A graduate of the European Business School, Hugues MORIN joined CLASQUIN in 1992. Initially based in Sydney, he later held positions in Osaka and Tokyo, before returning to France in 2002, where he was appointed South Regional Director. He was later promoted to Managing Director of France, Italy and Germany. From 2016, he headed all Front Office functions worldwide (operations and sales) as Group Executive Vice President. Since 2018, his responsibilities have expanded to include Back Office functions (Finance, HR, IT, etc.) – a scope managed by Laurence ILHE, General Secretary. He became Group CEO on 1 January 2019.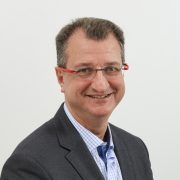 Philippe LONS
Director and Deputy General Manager
A graduate of EM Lyon, he joined the CLASQUIN group's Hong Kong office in 1986, where he held the positions of Sales Representative, Subsidiary Manager and then Regional Manager. In 1991, he returned to France, becoming CFO in 1995.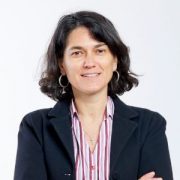 Laurence ILHE
Director and Deputy General Manager
A graduate of ESSEC, Laurence ILHE began her career in audit (E&Y), before joining the finance departments of first JC Decaux, then Dell Computer, SFR Mobile and finally Danone. In 2012, she joined AKKA Technologies as CFO for France, where she was responsible for the entire back office. She joined CLASQUIN at the end of January 2016 as Group General Secretary responsible for managing and coordinating support services (legal, finance, information systems, human resources, non-business purchasing).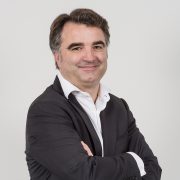 Olymp SAS
Represented by Jean-Christophe Revol
Olymp SAS is a company controlled by Yves REVOL. Jean-Christophe REVOL began his career at CLASQUIN in 2004 as Seafreight Supervisor for CLASQUIN Italy. In 2006, he became North Spain Sales Executive.
In 2008, he was appointed national sales manager for Spain, then manager of the Barcelona branch in 2010, and finally Country Manager for CLASQUIN Spain. He is now South Europe Sales Director of CLASQUIN INTERCARGO.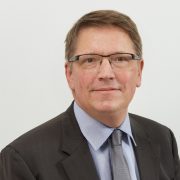 Christian AHRENS
Director
Christian AHRENS is a graduate of HEC. After working as a transition manager and business manager in the paper industry, Christian Ahrens joined CLASQUIN as a director on 8 June 2015.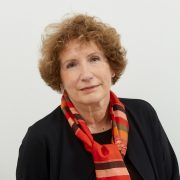 Claire MIALARET
Director
A former student of the National School of Administration (ENA), Claire MIALARET was an executive at CM Conseil when she was appointed a CLASQUIN director on 5 June 2014. Claire MIALARET was the Ombudsman for electronic communications.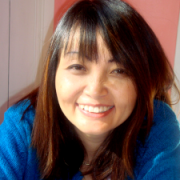 MA Fan
Director
MA Fan is a doctor of Chinese medicine, who has been living in France since 1992. In 1995, after an early career teaching and practising traditional Chinese medicine, MA Fan set up the SHAO YANG Institute, a Chinese School of Traditional Medicine in Paris, Lyon and Lausanne (Switzerland). MA Fan is also the creator and President of the Lyon Federation of Chinese Business Leaders (FCECL).
Financial press releases
| Erstellungsdatum | Titel | Download |
| --- | --- | --- |