With an integrated network of more than 85 offices and 1600 employees worldwide, we are the only French multinational mid-cap in the Freight Forwarding and Overseas Logistics sector. This unique positioning enables us to offer comprehensive end-to-end solutions in the same way as the industry giants, with the quality of service of a mid-cap (close customer relationships, tailor-made offers, creativity, responsiveness).
As such, we offer a comprehensive platform of high value-added services in Overseas Supply-Chain management, including the design and management of "made-to-measure" transport and logistics solutions, as well as the selection and coordination of a network of sub-contractor partners that is among the best there is.
Driven by a passion for our business and customer service, the expertise and enthusiasm of our teams, as well as our culture of winning and performance, we have been implementing our international deployment strategy since 1983. The trust of our customers has allowed us to establish a presence in Europe, Asia, America, and most recently in Northwest and Sub-Saharan Africa.
Data sheet
Flotation date: 31 January 2006
Flotation price: €15.50
ISIN code: FR0004152882
Bloomberg code: ALCLA FP
Reuters code: ALCLA PA
ICB classification:

2000 Industries
2770 Industrial Transport

Market: Euronext Growth
Rating: Continuous
Capital on 31 December 2022: €4,658,536 divided into 2,329,268 shares with a par value of €2.00.
LEI: LEI 9695004FF6FA43KC4764
List of analysts: 

ODDO BHF – Person in charge of the study: Jérémy GARNIER
KEPLER CHEVREUX – Person in charge of the study: Baptiste DE LEUDEVILLE
MIDCAP PARTNERS – Person in charge of the study: Florent THY-TINE
CM-CIC Market Solutions – Person in charge of the study: Claire DERAY
PORTZAMPARC – Person in charge of the study: Nicolas DELMAS

Disclaimer: the analysts' notes on company's website are only those that CLASQUIN has permission to publish. These notes are reserved for professional investors
Mardi 06 Juin 2023
Combined Annual General Meeting
Thursday, July 27, 2023
Q2 2023 Business report
Wednesday, September 13, 2023
H1 2023 Results
Tuesday, November 7, 2023
Q3 2023 Business report
Financial Information 2022
Additional Financial Information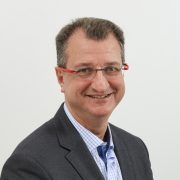 Deputy General Manager/Group CFO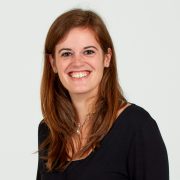 Group Head of Communication