Business Leaders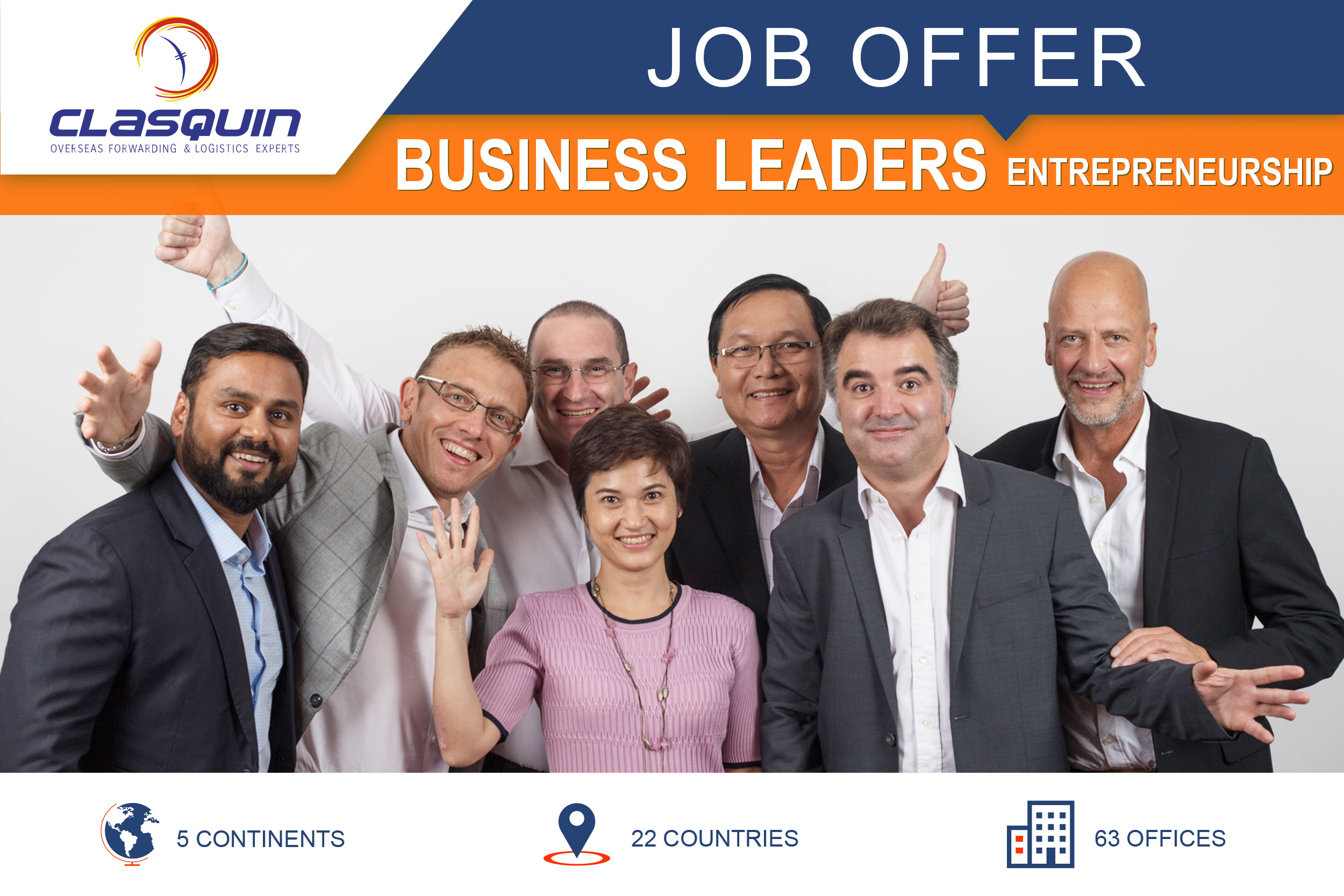 MULTI-DISCIPLINARITY: Your responsibilities include the financial management, sales development and human resources management of your agency (from 3 to 50 people).
A WINNING MINDSET: You energise your team and look for new challenges in a demanding environment, while fuelling your own ambitions and desire for success.
PASSION: Challenging performance, managing people, developing innovative solutions: all tasks that require passion and a constant search for optimisation to press even further forward.
Sales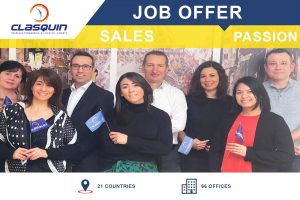 DARING: To win over new customers, you offer them tailor-made solutions. You come up with answers to complex requests and your creativity allows your team to succeed in a variety of industries.
ENTHUSIASM: You pursue CLASQUIN's goal of constantly developing your customer portfolio by offering high value-added solutions while retaining your client base. Depending on your profile, you may specialise in a geographical area or a product.
TEAM SPIRIT: You work together with the operations teams and your network colleagues to ensure customer satisfaction and group performance. Your interpersonal skills are a key asset.
Operations
MADE-TO-MEASURE: Given the tight deadlines involved, coordination and communication are key assets for this organisational role involving customers, suppliers and colleagues.
RESPONSIVENESS: You will frequently encounter unforeseen events in the course of managing your end-to-end cases. And your responsiveness will enable you to deal with them.
POTENTIAL: You may evolve into a team management role or diversify your activities by taking on new responsibilities within the sales or customs department.
Customs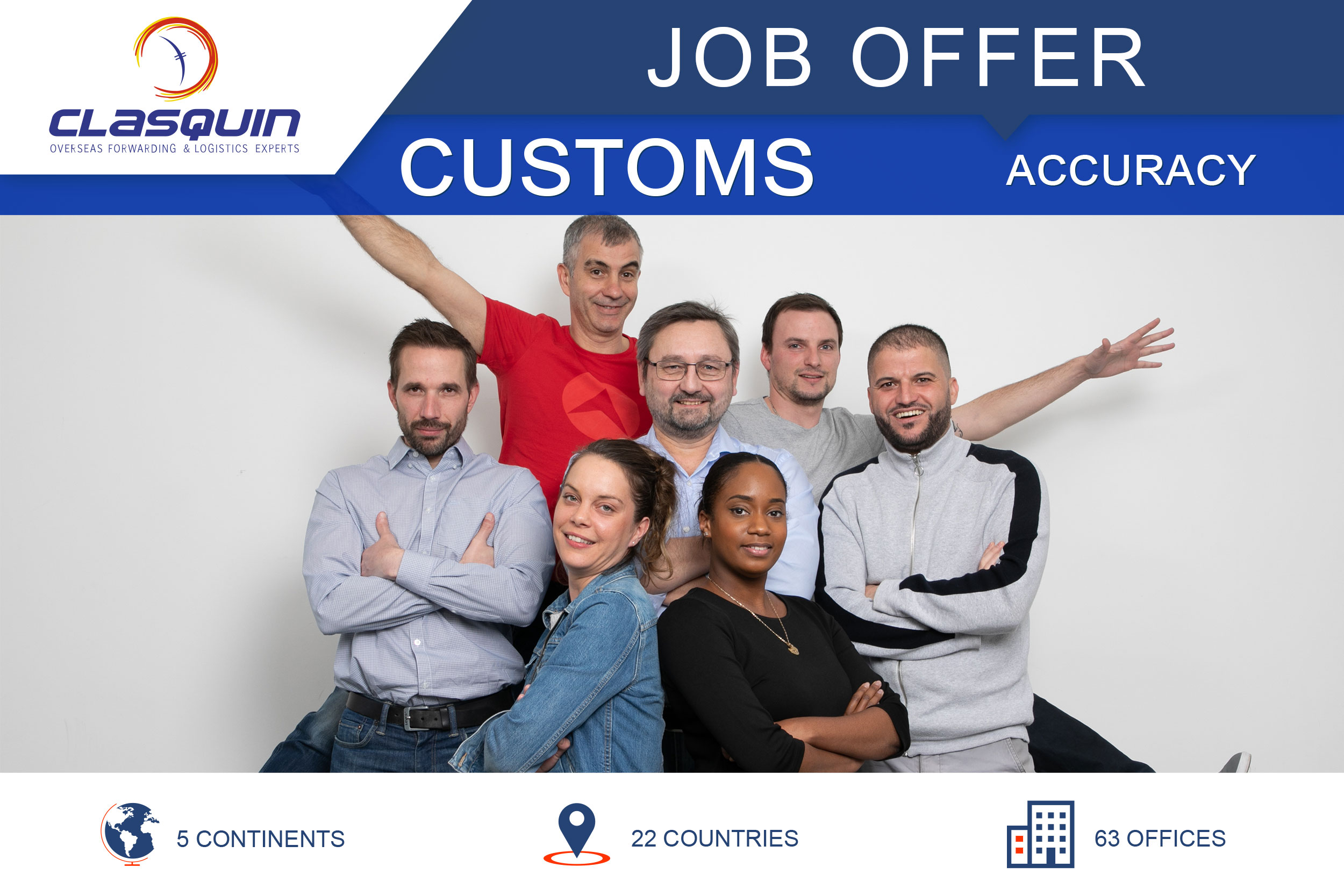 RELIABILITY: You must comply with regulations and deadlines and be rigorous in drafting the necessary declarations and formalities.
EDUCATION: You demonstrate your ability to educate our customers and sales staff. You provide them with customs solutions and specific customs clearance procedures.
EXPERTISE: You are always on the lookout for changes in customs regulations. You constantly strive to expand your knowledge base, and you share it with your colleagues.
Back Office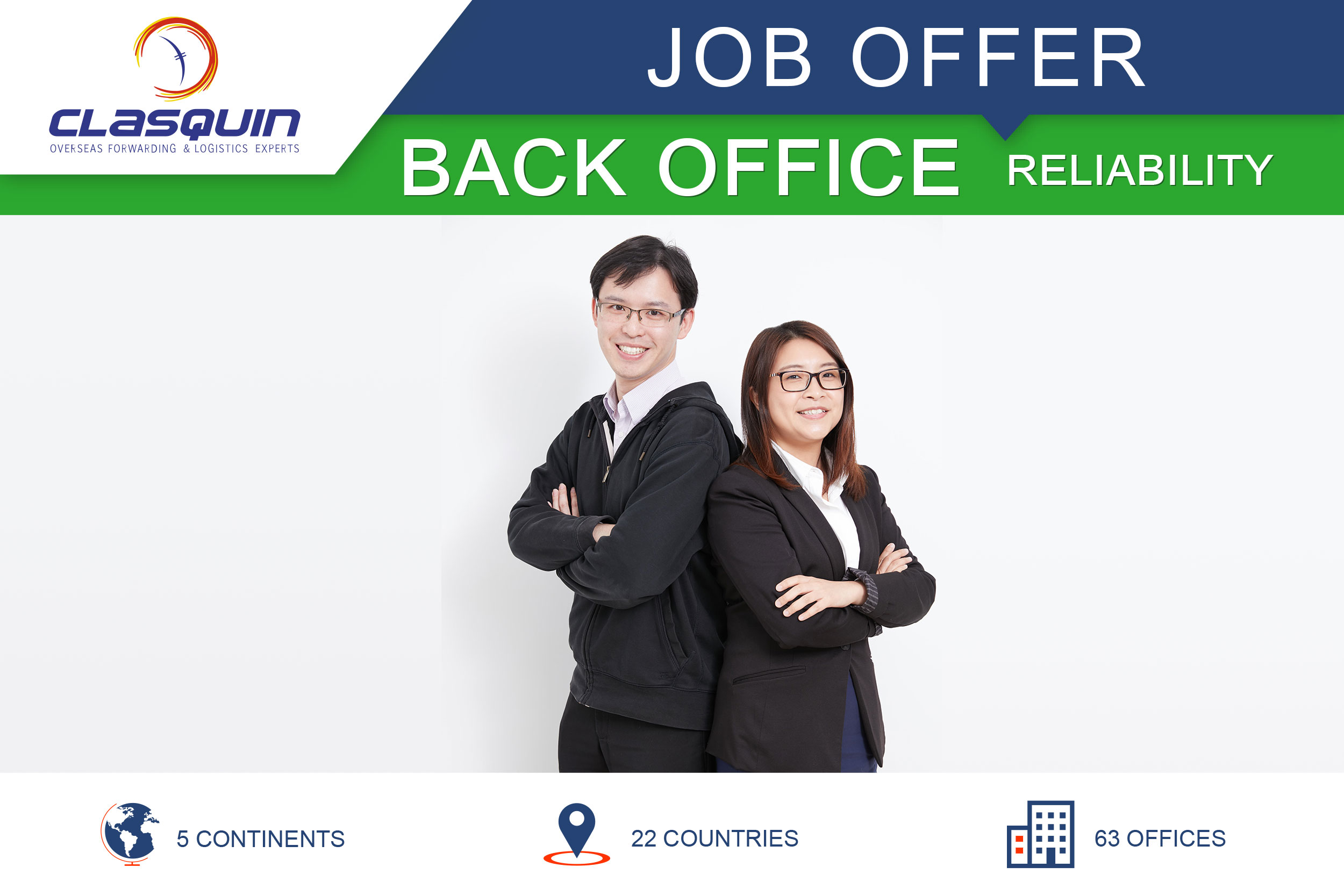 CLOSE CUSTOMER RELATIONSHIPS: Close customer relationships are the common denominator for all those in support roles. These individuals contribute to the success of CLASQUIN and to the satisfaction of its customers by seeking out the best possible solutions.
AN OPEN MINDSET: Open-mindedness and openness to others are essential qualities to develop as part of a group with a presence on five continents and where more than 20 nationalities and cultures coexist on a daily basis.
EXPERTISE: You develop authentic know-how in your field. You stay abreast of new practices, enabling CLASQUIN to be at the forefront of your discipline.
Before joining CLASQUIN Korea in June 2017, I worked in finance for 11 years. During this time, my role changed from accountant to manager. CLASQUIN allowed me to work in both Korea and Japan, where I supervise two accountants. As a Finance Business Partner, I am responsible for managing accounting and finance issues in accordance with the regulations specific to each country. My colleagues helped me adapt quickly, and I am grateful to them for that. I hope to make a real contribution to the development of CLASQUIN.
After six years working as a customs clearance officer with our local brokers, I was encouraged by CLASQUIN to take the "US Customs Brokers" exam. I then became Vice-President of Customs Operations for our US subsidiary. Twenty-two years later, I still love my job, and I am grateful for the support that CLASQUIN has given me.
I joined the group in 2015 as a Country Manager. I was then asked to head up all CLASQUIN activities in Italy. This involved ensuring local-level growth and development and establishing a solid framework to provide stable support to our customers and our network. As a manager, what I particularly appreciate as part of the CLASQUIN family is that people have the chance to fully express their creativity. Our group is essentially based on its employees, encouraging teamwork and individual inspiration and rewarding entrepreneurship.
I joined CLASQUIN in 2013 as a maritime exports transit agent, before becoming head of the department with three people under me. I love my job. You need to be quick, with good customer-facing skills and strong organisational awareness. It allows me to be in daily contact with people from other parts of the world, such as the Middle East, Asia, the US, etc.